Posted by Lorraine Chow on 11th Jan 2019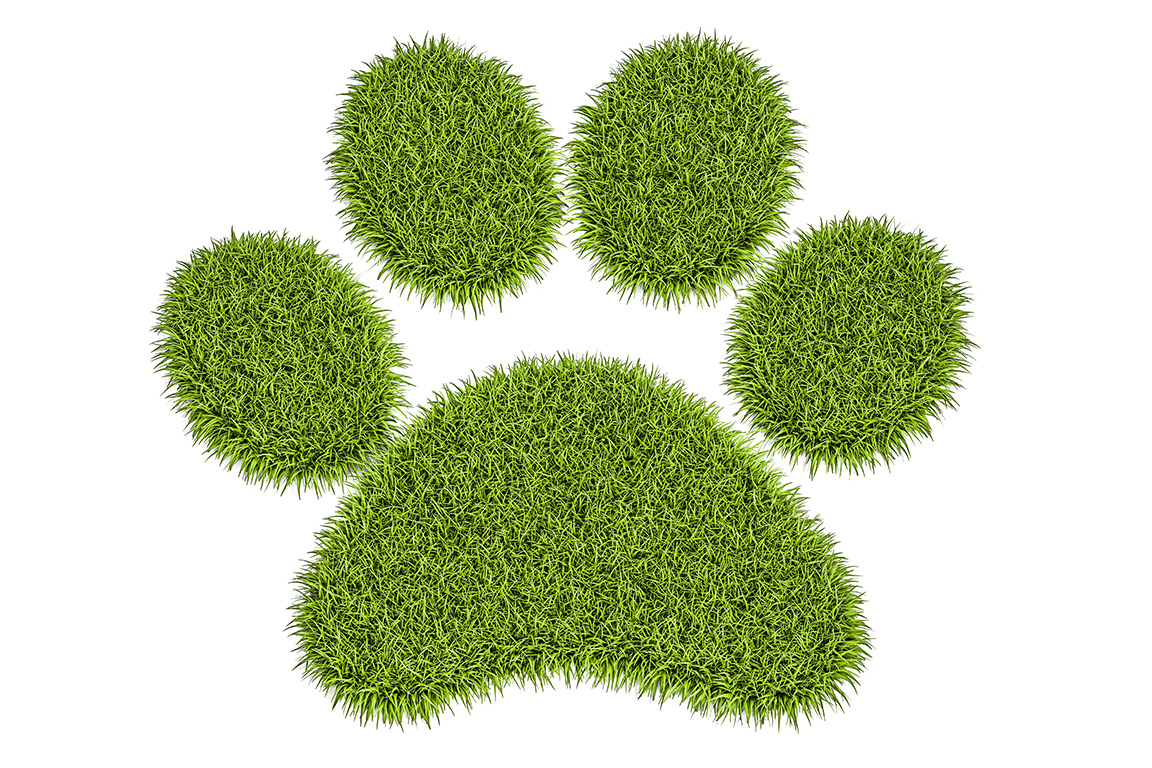 I eat mostly a plant-based diet, I say no to plastic straws and I'm trying to cut back on driving. But for my rescue pup Lela, I'll spoil her with a bit of grass-fed lamb, one of the most carbon-intensive meats out there.
As a person who spends the whole work week writing and thinking about the environment, I cringe at the thought of my dog's substantial environmental pawprint. So when news came out that British company Yora is offering pet food that swaps meat with climate-friendly insects, that got me thinking about how all pet owners can make better environmental choices for their furballs.
If you're a pet parent who also harbors some eco-guilt, check out the following tips:
1. Buy—or Make Your Own—Sustainable Pet Food
A 2017 study found that the 163 million dogs and cats in the U.S. eat about 25 percent of the country's total calories derived from meat, contributing to greenhouse emissions equivalent to 13.6 million cars. That's why Yora, as well as other companies in the U.S. and Germany, are churning out pet foods that contain ground up crickets and worms instead of meat or fish, which is not only good for our pets nutritionally, it's good for the environment.
"I've become concerned in recent years with the rise of pet foods with 'human grade' meat in them," Yora founder Tom Neish says on the company website. "These premium pet foods are great products, but as the earth warms and resources dwindle should we really be feeding so much meat to our pets?"
Edible bugs might have an ick-factor in America, but insects are eaten around the world and are known for their high nutritional content of fats and proteins, and is a sustainable food source that can be reared on organic waste.
Bug-filled kibble is relatively new, so it might not be available at your local pet shop or is perhaps out of your price range—Yora's grub is about $18 for a 3.3 pound bag. If that's the case, the Natural Resources Defense Council (NRDC) advises you to search for pet foods that feature sustainability certifications, ones that are high in vegetable content or have contain secondary products, like animal bone meal or organ meat, instead of human-grade meat, "which has a much greater footprint than by-products of the human food industry," the NRDC said.
"It is a method of recycling nutrient- and energy-rich products," Kelly Scott Swanson, a professor of animal and nutritional sciences in the College of Veterinary Medicine at the University of Illinois at Urbana–Champaign, told the NRDC.
Also, if you choose canned food, make sure the cans are recycled. Making your own pet food also cuts down on processed, chemically-laden foods, but make sure your recipes are made the right way so your furball is getting proper nutrition.
2. Choose Green Toys and Supplies
We all know the harmful impact of plastic on the planet, so limit the number of pet toys or accessories that contain the material. Plenty of companies offer toys, beds and other supplies that are made of reclaimed or sustainable products.
Instead of buying new, I also like to rummage through thrift shops to see what pet gear people have donated. The children's section at Goodwill might have stuffed animals that your pooch would love—just remove any hard plastic buttons, eyes or ribbons so Fido doesn't chew or swallow them. Avoid toys that have those little polystyrene beads and other potentially harmful stuffing.
To help pay it forward, donate all your gently used pet toys to an animal shelter or to other pet owners.
3. Use Non-Toxic Grooming and Pest Protection Methods
The best way to control ticks and fleas is grooming your pets regularly and washing their bedding with good ol' soap and water. The NRDC notes that many conventional flea and tick products such as collars, topical treatments, sprays and dusts contain chemicals that could be risky to our pet's health and human health as well.
But if chemical products are necessary, the NRDC recommends less toxic products with s-methoprene or pyriproxyfen as ingredients and to avoid products that include synthetic neonicotinoids (like imidacloprid and dinotefuran), which are known to harm pollinators and could be toxic to kids' developing brains.
4. Prevent Pet Waste Pollution
Never leave dog waste on the ground, as rain can carry contaminants into waterways and could make people sick, the NRDC warns in a blog post. "It also contains nitrogen and phosphorus, which contribute to slimy and sometimes toxic algae outbreaks," said Jon Devine, senior attorney for NRDC's Water program.
For cat waste, never flush it down the toilet as their feces can also enter waterways and affect marine life, Andrew Wetzler, NRDC's deputy chief program officer, explained in the post. "While some cities have water treatment plants that cleanse the water, not all programs are designed to screen out some of the things that are contained in dog or cat poop," he said.
The NRDC also suggests choosing cat litter that does not contain sodium bentonite, which is often obtained via environmentally harmful strip-mining. Alternatives include litter made from wood, corn, wheat or newspaper.
Unless your city has a robust compost program where pet waste is accepted, your best bet is to actually throw the poop in the trash. For my dog, I like Earth Rated's compostable bags that are made of vegetable starch.
5. Bob Barker is Right, Spay or Neuter Your Pets
Pet owners have a role in stopping animal homelessness and euthanization. An estimated 6-8 million dogs and cats enter U.S. shelters every year, and barely half of these animals are adopted, according to the Humane Society of the United States.
"Millions of pet deaths each year are a needless tragedy. By spaying and neutering your pet, you can be an important part of the solution," the Humane Society said.
In the same vein, always remember, "Adopt, Don't Shop" to help reduce overcrowding in animal shelters. This year, California became the first state to ban pet stores from selling animals from breeders. The stores are only allowed to sell dogs, cats and rabbits if they come from shelters or non-profit rescue organizations.